Br. Hyacinth Kennedy OSF  (1933-2023)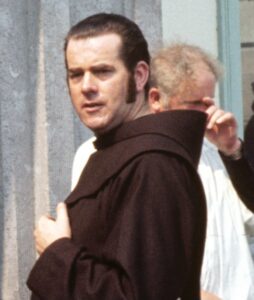 Thank you, Br. Hyacinth Kennedy for being the best secondary school teacher I ever had. I first met Br. Hyacinth at St. Anthony's Juniorate, Clara, in September 1962. During his first meeting with the student body, Hyacinth established an air of calm and control. Following a day or two of orientation, he arrived in the classroom dressed in a brown Franciscan habit with long rattling beads. He dropped an armful of textbooks on the teacher's desk. An alert student spied a concealed yardstick in his sleeve. Without hesitation, Hyacinth set the agenda for the Inter Examination. European history, in Irish, was his subject.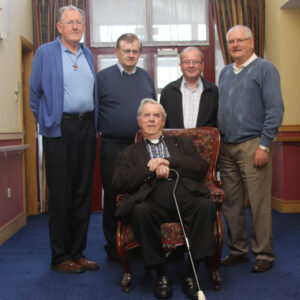 During the 1970s, he was elected Superior General. Hyacinth embarked on a program that provided professional education for Brothers and staff, refurbished residences, and established a new mission for the institute in East Africa.
During the mid-seventies, Hyacinth made a canonical visit to the New York and California communities. The scenery along the Pacific Coast Highway delighted him. Soft ocean breezes, and the reliable Mediterranean climate met his expectations. He was an appreciative visitor. "Magnificent," he declared.
During the late 1970s and early 1980s, Hyacinth served at Bishop Diego Garcia High School in Santa Barbara and St. Paul High School in Santa Fe Springs. Later he worked at St. Mel's Parish in Woodland Hills. Before retirement, he volunteered at a Juvenile jail ministry in Santa Barbara County. After a long life of service to the Church, he died at the age of ninety. Rest in Peace;
Bro. Denis O'Sullivan, May 2023