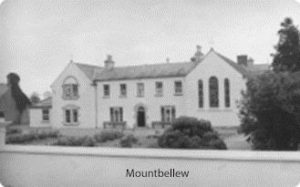 The Institute was founded from among the secular tertiaries attached to the Franciscan Friary of Adam and Eve's in Dublin about 1818 to 1820. About 1820, Brothers from the Dublin community were invited to Mountbellew in Co. Galway, by the local landlord, Christopher Dillon Bellew to establish a school for the education of the children on his estate Mountbellew House. In 1830, the community at Mountbellew was incorporated into the Archdiocese of Tuam as a Diocesan Congregation, and continued in that capacity until the 1930s. Under the direction of the Archbishop of Tuam they established communities and schools in many locations across the Archdiocese.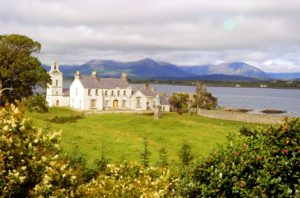 Among these were Roundstone, Clifden, Ballyglunin, Kilkerrin, Cummer, Corrundulla in Co. Galway, Errew, Partry and Achill in Co. Mayo, and Kitullagh in Co. Roscommon. A second community at Highlake in Co. Roscommon was in the Diocese of Ephin. With the exception of the communities at Mountbellew, Clifden and Corrundulla, all the others have closed. An independent foundation in Clara, Co. Offaly, which joined with the Brothers in the Archdiocese of Tuam in 1847, continues to exist. A second community in Clara, founded in 1934, closed in 1990.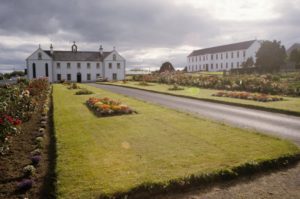 Most of the communities in Ireland were based in rural locations and each community operated a local school. Up to 1881, these schools were outside the jurisdiction of the National Board of Education and were supported by the Brothers from their work on their small farms with the help of charitable donations. In 1904, the Brothers opened the first residential Agricultural College in Mountbellew. In the course of the nineteenth century, Brothers from the Irish communities established foundations in the United States, which became independent Institutes in their own right. These continue to flourish. In 1957, Brothers from Ireland began work in Catholic schools in the Archdiocese of Los Angeles.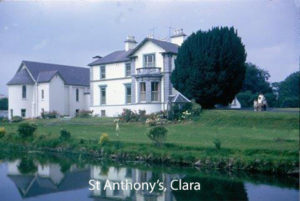 Following their recognition as an Institute of Pontifical Right in the 1930s, the Brothers in Ireland extended their mission to schools in Nigeria in 1936. In 1953, they went to the Cameroon. In both Nigeria and the Cameroon they worked in the area of teacher training and briefly in agriculture. Following on the civil war in Nigeria, the new government took control of teacher education. The Brothers gradually withdrew. In 1974, in response to changes in government policy and their own personnel needs, the Brothers withdrew also from Cameroon. In 1977 they returned to Africa and assumed the management of Baraka Agricultural College near Nakuru in Kenya. Their work in Kenya, and more recently in Uganda in education, agriculture and sustainable development continues to expand.