Feast of St. Francis 2019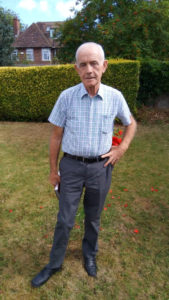 'We need heralds of the gospel who are experts in humanity, who know the depths of the hearts of many today, who share in their hopes and joys, their worries and their sadness and at the same time are contemplatives in love with God'  – Pope John Paul II
Wishing each of you Brothers, Co-workers, Families and Friends a blessed, joy and loved filled feast of our beloved father, St. Francis. May we be inspired by his example, spirit and values as we aim at our own holistic development and so meet the deep needs of humanity as articulated by St. John Paul II.
We are grateful to our all loving, caring Creator for all the graces he has bestowed on us in 2019 and we ask forgiveness from God and from each other for all the hurt we may have caused one another and creation.
Brothers Patrick Okeyo and Didas Twesigye make First Profession as Franciscan Brothers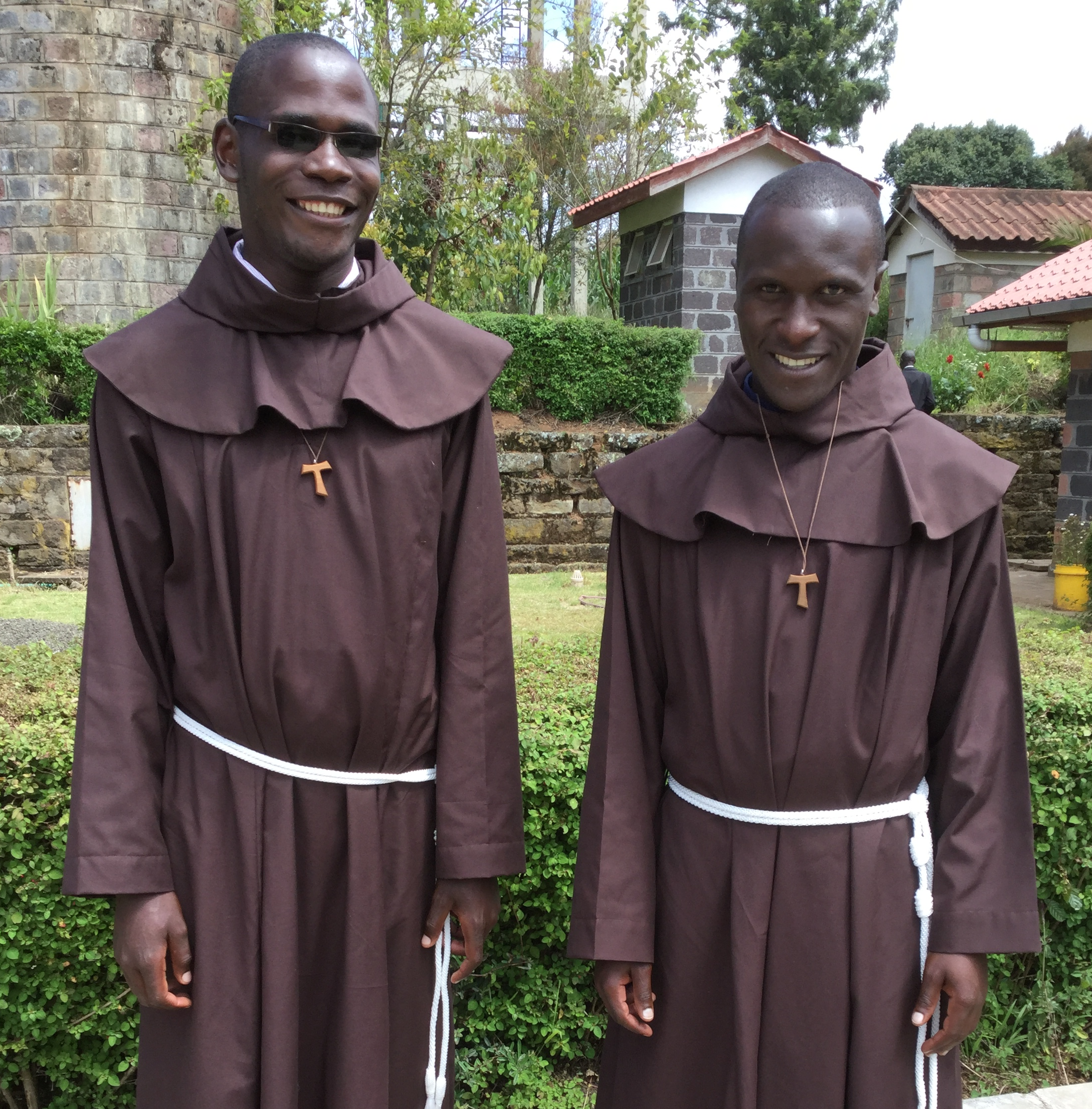 September 14, 2019:  Congratulations to Brothers Patrick and Didas of the occasion of their First Professions to Religious Life:  Patrick hails from Kakamega Diocese, Bolimbo parish in Kenya. After spending 2016 in postulancy, he joined the novitiate in 2017.  Following his profession, Patrick was assigned to the Adraa community in Uganda where he will assist, in his chosen field of agriculture, at the Adraa Agriculture College.
Brother Didas comes from Mbarara Archdiocese, Bubaare parish in Uganda. Like Brother Patrick, he was a postulant in 2016 and became a novice in 2017. He is now assigned to the Baraka community as a full time student at Baraka Agriculture College.
Brother Peter Tabichi meets President Trump and offers opening prayer for United States Congress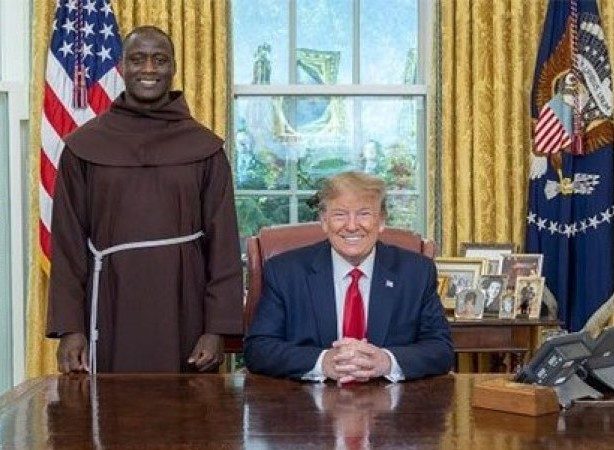 September 17, 2019 — Washington DC:  Before the assembled member of the US Congress, Brother Peter Tabichi, a humble and joyful Franciscan Brother from rural Kenya, echoed the universally known words of Our Seraphic Father, St. Francis, blessing the august gathering with the Peace Prayer of St. Francis.  Reaching back seven-hundred years to shine a new light and focus on the enduring sentiment of the great saint, Brother Peter stood before the assembly as a remarkable story in his own right.  Recently recognized as the Global Teacher of the Year for 2019, he is a living witness to the power of education and the inherent value and dignity of the teaching profession.  Congratulations Brother Peter.  This latest honor, coming in the bicentennial year of the Franciscan Brothers of the Third Order Regular, underscores the value  of your own and  your confreres' calling, to a simple life marked by service, fraternity, and prayer.
Click here to view the C-Span video of Brother Peter's prayer before Congress.
Honorary Doctor of Science for Minister General, Brother Tony Dolan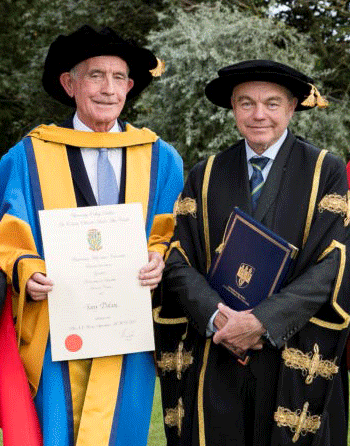 September 2, 2019: In a year of great honors for our Institute, we are proud to announce that University College Dublin (UCD) conferred a Doctor of Science degree "honoris causa" on our Minister General, Brother Tony Dolan.  The conferring took place within the regular Doctor of Science conferring ceremony on September 2nd.
In his address to the graduates of the Class of 2019, Brother Tony offered up plenty of sage advice, calling on them to:  "Have a world view that encompasses all of humanity and all of creation. Selfishness, greed and 'me fein' attitudes are leading to the destruction of humanity. Think globally act locally."  He asked the graduates to recognize their God-given talents, saying:  Develop the marvellous resources and gifts given to you by our loving Creator – human, social, natural, spiritual, physical and financial."  And no doubt, Brother Tony's  most profound words of the day related to listening to God's call to each of us.  Invoking Frederick Buechner's words, "The place God calls you is the place where your deep gladness and the world's deep hunger meet."  Tony indeed lives a life at the vortex of that meeting place. 
This marvelous and well deserved recognition for Tony, follows on the recent recognition of Brother Peter Tabachi as Global Teacher of the Year Award for 2019, giving our institute so much to celebrate in this our bicentennial year.  National and global recognition from secular institutions is such a terrifc affirmation of the two-hundred years of loving service our brothers have provided to the world, within the Church and in secular society.  In an era that cries out for authentic heroes and role models, the world is saying, "Brothers, you have heroes in your midst."