July 30th, 2022
Greetings of love, peace and joy from Adraa: This morning sister death took one of the lynch pins in our coming to Nebbi Diocese in 2008, one of our most consistent supporters and inspiration in choosing Adraa as the centre for our community and apostolate in Uganda. Bishop Emeritus Martin Luluga was called to his and our eternal home at about 9.00 AM this morning. Although in his 89th year, he was in relatively good health until recently. On June 25th, he participated in the eight hour ceremony that launched the new St. Francis & Clare Offaka Parish.
Bishop Martin will be sadly missed by the Franciscan Brothers. His statement to me in 2009, when we were discerning which parish of the diocese to choose for our community and apostolate, 'don't forget Offaka',  influenced our decision to select Adraa in Offaka Sub-parish.
We convey our prayers and sympathy to the current Bishop Raphael Wokorach, priests, religious, laity and the geographical community of the diocese of Nebbi.
May his gentle soul rest in eternal peace.  Br. Tony Dolan
Welcome to the website of the Franciscan Brothers of the Third Order Regular as we celebrate our bicentennial of serving God's people. You are meeting us at a marvelous time in our epic journey from the early days of catechesis and rudimentary education for the rural poor in the west of Ireland to our mission today of enhancing human sustainability via formal education in agricultural and academic skill development among the rural poor in Uganda and Kenya.  Our journey through time is marvelously brought to life is this excellent video, aptly titled "The Monks of the West."  Please enjoy. READ MORE…
---
June 4, 2022 — To view a livestream of our Brothers' professions in Kenya:  Click Here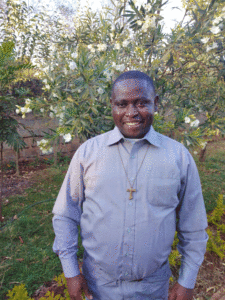 We are overjoyed that Brother Pius Muasa, has completed his studies, including his dissertation, and is about to graduate with a PhD in Counselling Psychology from the Catholic University of Eastern Africa (CUEA).  Although his dissertation is already published, Pius will have to wait until later this month for CUEA's actual graduation ceremony when he will actually walk across the stage to receive his diploma.  Not only that, Brother Pius qualified with a Mean Grade of A for the program. This is a wonderful achievement by Pius and a cause of great joy for his Franciscan brothers, family and friends.
---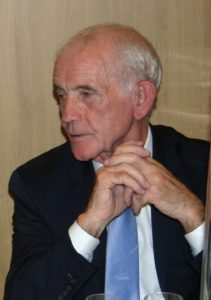 January 2022: On the world stage the dominant highlighted concerns are Covid-19 and Climate Change. Most thinking people hold that the latter is of greater concern.
Meanwhile, Pope Francis continues his courageous, prophetic mission of calling us to ecological conversion: 'the urgent challenge to protect our common home includes a concern to bring the whole human family together to seek a sustainable and integral development, for we know that things can change. The Creator does not abandon us; he never forsakes his loving plan or repents of having created us. Humanity still has the ability to work together in building our common home' (Laudato Si n.13).
The Franciscan Brothers are privileged to be proactive in promoting a common home that is in line with Pope Francis' thinking and teaching. Their approach is not based on the technological paradigm (dominant development paradigm) of which Pope Francis is so critical, but on an emerging paradigm that is more holistic, people and environment centered. The Franciscan Brothers mission in Africa is: 'to empower the marginalized in their efforts to liberate themselves and to care for the earth.' Delivery of this mission demands the promotion of a wholistic development approach.
All our ministries in East Africa encapsulate this approach. Our education, training, research, and extension work aim at wholistic, integrated development of God given gifts, with which every person is endowed. Africa requires development not charity. The Franciscan Brothers, their Co-workers, Volunteers and Partners strive to promote sustainable development by creating environments for competence-based learning for students, farmers, development workers and marginalized rural youth.
May God continue to bless our work.
BBC Interview with Brother Peter Tabichi:  In this video, Franciscan Brother and 2019 Global Ambassador for Education, Peter Tabichi, reflects on the challenges and opportunties for teachers and students in these trying times of the Covid virus when students are not able to attend school in person.
---
Honors
---
Obituaries
Reflections on Fr. Gerry Foley RIP
March 10, 2020 – Br. Laurence Grimes – Br. Edmund Farrell