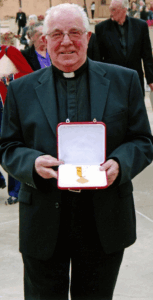 Brother Paulinus Horkan RIP
The death of our beloved Br. Paulinus Horkan, on the feast day of St. Francis in Galway University Hospital, leaves us with heavy hearts. While he suffered from ill health for some time and we knew that he was prepared for Sister Death, still his departure to his and our eternal home leaves a major lacuna in all our lives, but especially for our Brothers, his family, and his legion of friends in Ireland and California.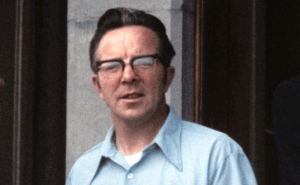 Paulinus was such a jovial, warm, integrated man, making it a great pleasure to visit him in Corrandulla Community where one was assured of a warm welcome and an enriching conversation. He was interested in everybody and in everything. Having visited Kenya a number of years ago, he was keen for updates on brothers, volunteers and ministries. However, it was his beloved St. Bonaventure's High School, Ventura, California that dominated most conversations. He spent the better part of his working life in California and loved the work and the people there with whom he shared his life. During a visit to Corrandulla in 2020 his parting gift was one of his beautiful St. Bonaventure Football rings; he was as proud of the Seraph's football achievements as their academic excellence.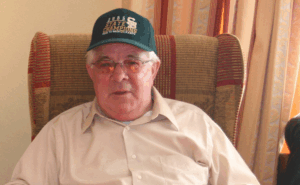 We are grateful to our loving God for Paulinus and for his long productive, prayerful, community orientated life and for his wonderful example of how religious life should be lived. We are also grateful to Corrandulla Community for ensuring that he was well cared for in the community up to the end of his life.
On behalf of all our Brothers I convey sympathy to his family, whom he dearly loved, Corrandulla Community, Our Brothers in Ireland and California and to his wide circle of friends.
Ar dheis De go raibh a anam usual, dilis.
May his gentle soul rest in eternal peace.  Br. Tony Dolan
---
Welcome to the website of the Franciscan Brothers of the Third Order Regular as we celebrate our bicentennial of serving God's people. You are meeting us at a marvelous time in our epic journey from the early days of catechesis and rudimentary education for the rural poor in the west of Ireland to our mission today of enhancing human sustainability via formal education in agricultural and academic skill development among the rural poor in Uganda and Kenya.  Our journey through time is marvelously brought to life is this excellent video, aptly titled "The Monks of the West."  Please enjoy. READ MORE…
---
---
June 4, 2022 — To view a livestream of our Brothers' professions in Kenya:  Click Here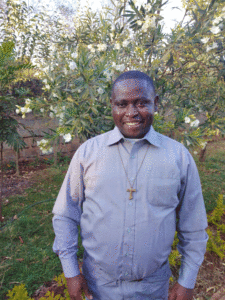 We are overjoyed that Brother Pius Muasa, has completed his studies, including his dissertation, and is about to graduate with a PhD in Counselling Psychology from the Catholic University of Eastern Africa (CUEA).  Although his dissertation is already published, Pius will have to wait until later this month for CUEA's actual graduation ceremony when he will actually walk across the stage to receive his diploma.  Not only that, Brother Pius qualified with a Mean Grade of A for the program. This is a wonderful achievement by Pius and a cause of great joy for his Franciscan brothers, family and friends.
---
BBC Interview with Brother Peter Tabichi:  In this video, Franciscan Brother and 2019 Global Ambassador for Education, Peter Tabichi, reflects on the challenges and opportunties for teachers and students in these trying times of the Covid virus when students are not able to attend school in person.
---
Honors
---
Obituaries
Reflections on Fr. Gerry Foley RIP
March 10, 2020 – Br. Laurence Grimes – Br. Edmund Farrell