Welcome to the website of the Franciscan Brothers of the Third Order Regular as we celebrate our bicentennial year of serving God's people.  You are meeting us at a marvelous time in our epic journey from the early days of catechesis and rudimentary education for the rural poor in the west of Ireland to our mission today of enhancing human sustainability via formal education in agricultural and academic skill development among the rural poor in Uganda and Kenya.     READ MORE…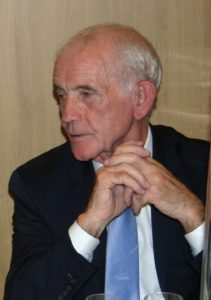 Christmas 2020: Dear Brothers, colleagues in mission, and friends:  With unbounded gratitude for your continued support, co-operation and encouragement over what has been an unforeseeable year, I wish each of you a blessed, happy Christmas and every good in 2021. I hope and pray that all is well with you and that you are keeping safe, healthy and happy in these challenging times. Let us keep each other and all of humanity constantly before our all loving, caring Creator and all will be well.
---
BBC Interview with Brother Peter Tabichi:  In this video, Franciscan Brother and 2019 Global Ambassador for Education, Peter Tabichi, reflects on the challenges and opportunties for teachers and students in these trying times of the Covid virus when students are not able to attend school in person.
---
Honors
---
Obituaries
March 10, 2020 – Br. Laurence Grimes – Br. Edmund Farrell