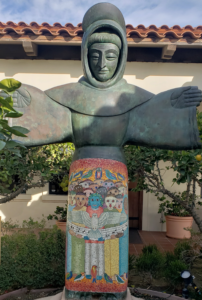 Mission Statement of the Franciscan Brothers
We are a Religious Institute of Brothers who follow the Rule and Life of the Brothers and Sisters of the Third Order of St. Francis of Assisi. Through community, through prayer and simplicity and in partnership with the local church, we work towards the fullness of life promised us by Jesus.
Our own communities are the first areas in which we seek to show love in service and in truth. We commit ourselves to find practical and relevant ways to reinforce our penitential orientation, personally and communally, and to reject those elements which deflect our options for God and the poor.
We joyfully commit ourselves to the empowerment of peoples especially the poor, through prayer and Christian formation, in education, social work, agriculture, formation to religious life, care of our sick and ageing members and caring for all God's creation.