Play a word association game with Sudan, and the likely responses will include despair, famine, and war. The average American, for instance, could not point to Sudan on a map and not too many are aware that Sudan and South Sudan are two different countries.  Formerly a province of Sudan, South Sudan gained independence from Sudan in 2011, following a long and bloody civil way.   With a growing population of 11m, South Sudan is predominantly Christian and home to multiple ethnic communities.  More than ten years of peace has allowed this nascent republic to begin coalescing into a unified nationality, although the country is experiencing typical growing pains, such as one-party rule.  Still the future is full of hope, thanks to a vital resource: some of the most fertile land in the entire continent.   Another source of hope is the presence of the Sustainable Agriculture for Rural Development Institute (SARD), in Tambura Yambio, Diocese of South Sudan. Initiated in 2021 by the diocese, the Institute aims to build "a peaceful, food-secure, and economically enabled society through improved modern sustainable agriculture for rural development."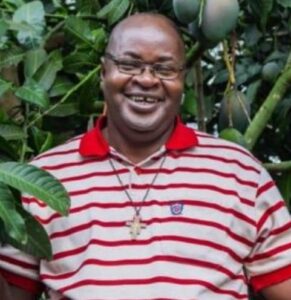 Our Franciscan Brother, Boniface Kaylo, a veteran educator in the field of sustainable agriculture for rural development in neighboring Kenya, discerned a call to serve with SARD in South Sudan. There he lives in the bishop's house and rides his bike to the workplace where he joins his educator-colleagues and the students. According to Boniface, there are thirty-five students pursuing a year's certificate in sustainable agriculture for rural development. This September, the Institute will have a third intake of students.
Ten of the current group of students are pursuing their industrial attachment at the solidarity farm in Riimencie, a farm run by Religious Brothers and Sisters from different congregations who live and work together, with a common purpose. Solidarity South Sudan is a religious superiors organization, based in Rome, in whihc different religious  congregations volunteer their members to go to South Sudan where they work in different programs and projects. So far Solidarity with South Sudan have a well-run teacher's college, small hospitals, nurses' training centers, a pastoral center, and the sustainable agriculture farm in Riimencie-Yambio.
Boniface speaks excitedly of plans to collaborate with the Franciscan Brothers Agricultural College in Adraa who can assist with curriculum development and certificate issuing.  Adraa accreditation will add validation and broader recognition to the SARD certificate. Over time, Boniface envisions linkage among Baraka, Adraa and Yambio, and, he says, there is also ongoing talks with a small university in the north of the Yambio called Wau, to determine if they too can issue certificates.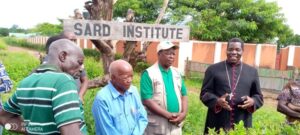 Currently SARD operates at St Augustine Parish in Yambio where they have established a demonstration one hectare farm, divided into small plots of 150m square per student for practical development and care.  With classroom and practical experience, the students are being prepared to lead South Sudan out of food insecurity and into a future filled with hope.  This vision was underscored this week in the words of South Sudan's Minister of Agriculture, Hon. Alison Barnaba, on his visit to Yambio.
In his message of encouragement, Hon. Alison Barnaba called upon the students to use the skills they are acquiring in the field to change the style of farming system in the State. The minister expresses his ministry's readiness to work hand in hand with the SARD institute to promote and encourage farming in the state through acquiring modern skills in agriculture.
 "What we are after is, we are trying to increase our productivity of agriculture, and this has been our policy that all South Sudanese must engage in business agriculture farming. We need our people to be rich, to be able to pay school fees of their kids, maintain their lives, and even donate relief assistance to other countries" Minister Barnaba stated. The minister added, "This is purely the initiative of the Catholic Church to support the poor people, to overcome poverty in the region by only to farming oil will never last for a hundred years but agricultural farming will last for a hundred years". (Excerpted from original article by Baraka John). 
Looking at the promise of the project, it is fair to say that Boniface's spirit has been reborn in Yambio.  Yet, he reserves his praise for the passion of the students and the dedication of the leadership team, consisting of John Mwendwa (Acting Prinicpal), Yoacel Bright (Dean of Students), and Constantino Marcello(facilitator).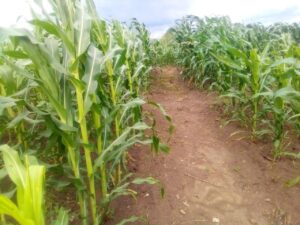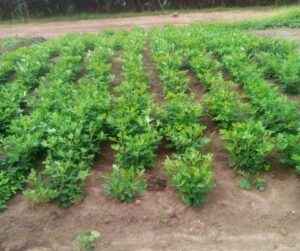 Student work on display…